A Harvesters Men's Weekend aims to provide men with an opportunity to reconnect with God, themselves and other men in a safe, varied and inclusive way.
We try to cater for all, regardless of denomination, personality or sporting prowess.
Therefore during the weekend we offer the opportunity to partake in the following activities:
Praise & Worship
Speaker talks
Workshops
Small group sessions
Free time to play sport, music, or rest
Breakfast, Lunch & Dinner
Bar

The timings vary slightly each year dependent upon speakers and workshops, but the structure of the weekend is as follows:
Friday – Registration from 4pm, dinner 6pm, evening session 8pm-10pm
Saturday – 9am-10pm
Sunday – 9am-1pm
Venue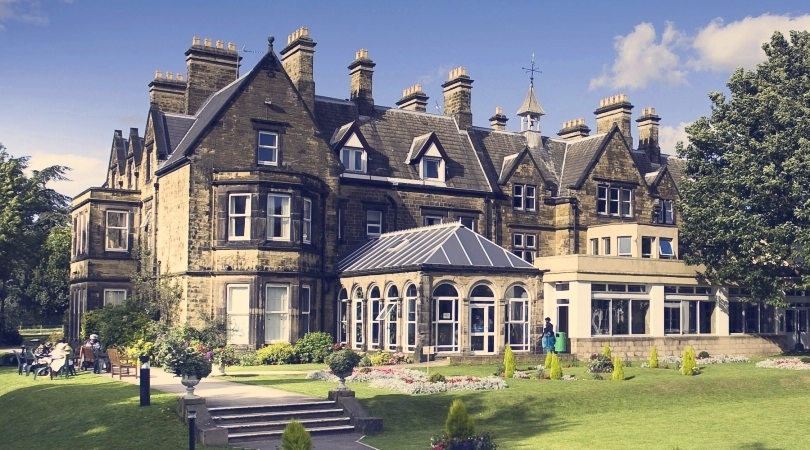 The Hayes, in Swanwick, Derbyshire, has successfully been the market leader as a Christian Conference Centre since 1911, providing residential and day conference facilities for up to 400 delegates. Accommodation comprises mainly ensuite bedrooms, and cooked breakfast, lunch and dinner is provided at no extra charge.
Set in the beautiful Derbyshire countryside with easy road, rail and air links, the Centre is well equipped to serve your conference with quality facilities, and friendly staff.
You can have a virtual tour of this wonderful location by clicking here
At Harvesters we enjoy The Hayes's location and surroundings throughout the weekend, but particularly on Saturday afternoons where there is the opportunity to take part in football, cycling and – if sport isn't your thing – other activities such as music and photography.